Eros International Plc is a leading global company in the Indian film entertainment industry, which co-produces, acquires and distributes Indian language films in multiple formats worldwide. The Company was founded in 1977 and is one of the oldest companies in the Indian film industry to focus on international market. We believe we are pioneers in our business. Our success is built on the relationships we have cultivated over the past 40+ years with leading talent, production companies, exhibitors and other key participants in our industry. By leveraging these relationships, we have aggregated multi-format rights to over 3,000 films in our library, including recent and classic titles that span different genres, budgets and languages. Eros Now, our digital OTT entertainment service, has digital rights to over 11,000 films, out of which approximately 5,000 films are owned in perpetuity, across Hindi and regional languages from Eros's internal library as well as third party aggregated content, which we believe makes it one of the largest Indian movie offering platforms around the world.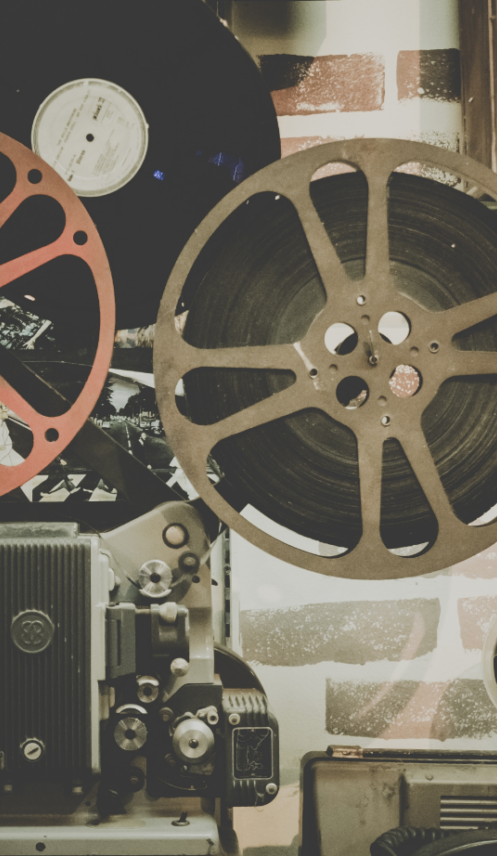 The theatrical channel largely includes revenues from multiplex chains, single screen theaters, distributors and content aggregators in case of dubbed and/or subtitled versions. We are a leading player in a growing and under-penetrated cinema market with two and seven out of top 15 box office hits in calendar year 2016 and 2015 respectively. Depending on the film, the distribution rights we acquire may be global, international or India only.
India's theatrical market comprises of both multiplex and single screen theatres, which are 100% digitally equipped. Our distribution capabilities enable us to target a majority of the 1.3 billion people in India. Recently, as demand for regional films and other media has increased in India, our brand recognition in Hindi films has helped us to grow our non-Hindi film business by targeting regional audiences in India and overseas. With our distribution network for Hindi and Tamil films, we believe we are well positioned to expand our offering of non-Hindi content.
Indian films have a global appeal and their popularity has been increasing in many countries that consume dubbed and subtitled foreign content in local languages. These markets include the USA, Germany, China, Poland, Russia, France, Italy, Spain, Indonesia, Malaysia, Japan, South Korea, China, the Middle East and Latin America among others. Based on gross collections reported by comScore, our market share (as an average over the preceding seven calendar years to 2017) is 27% of all theatrically released Indian language films in the United Kingdom and the U.S.
Eros serves one of the largest and fastest growing television markets in the world by licensing high quality Indian film content to television broadcasters. We believe that the expanding television audience in India creates new opportunities for us to license our film content, and expands the audience recognition of the Eros brand name and film products. We license Indian film content (usually a combination of new releases and existing films in our library), to satellite television broadcasters operating in India and around the world. We have, directly or indirectly, licensed content for major Indian television channels such as Colors, Sony, the Star Network and Zee TV. Our television distribution business serves to de-risk our theatrical revenues while enhancing revenue predictability through pre-sales of TV syndication rights which includes satellite television broadcasting, cable television and terrestrial television. We license Indian film content usually through a combination of new releases and existing films in our library over a stated period of time in exchange for a license fee.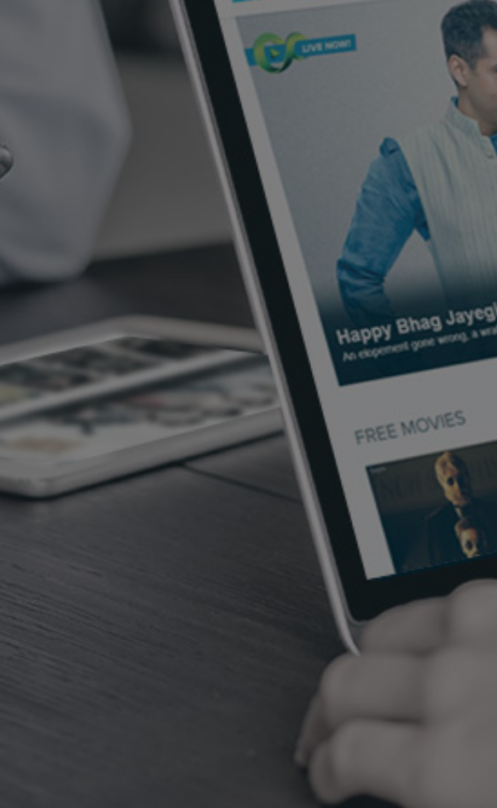 Eros Now is a leading on-demand South Asian entertainment network accessible anytime, anywhere, on most Internet-connected screen including mobile, web, and TV. With over 11,000 digital titles, Eros Now offers its 113 million registered users and 10.1 million paying subscribers worldwide the promise of endless entertainment hosting one of the largest libraries of movies, as well as premium television shows, music videos and audio tracks, unmatched in quantity and quality. Eros Now also has a deep library of short-form content, totalling over 4,400 short-form videos including music videos, trailers, original short exclusive interviews and marketing shorts. To date Eros Now has successfully premiered over 180 films in nine different languages including Hindi, English, Tamil (Mo), Bengali (Monchora), Marathi (Guru), Gujarati, Malayalam (White), Telugu and Punjabi. Product features, such as video in HD, multi-language subtitles, movie downloads, and high quality original drama series differentiate the Eros Now entertainment offering.
Eros Now currently offer subscribers the ability to consume content via our vast distribution network ranging from TVs, digital video players, television set-top boxes, connected devices and across both feature and smart phones. Eros Now have agreements in place with many telecommunications operators, original equipment manufacturers ("OEMs"), global online SVOD services as well as cable and satellite providers to distribute the Eros Now service.
To see, watch now: www.erosnow.com
*Note: Paying subscribers means any subscriber who has made a valid payment to subscribe to a service that includes the Eros Now service either as part of a bundle or on a standalone basis, either directly or indirectly through a telecom operator or OEM in any given month be it through a daily, weekly or monthly billing pack, as long as the validity of the pack is for at least one month.
The Music ecosystem in India has been growing exponentially over the past few years, driven by increased broadband penetration and mobile smartphone adoption, as well as evolving consumer tastes. In India there are currently over 100 million digital audio streaming users, a number which is growing rapidly. Music is integral to our films and our premium content offering to consumers. When we obtain global, all-media rights in our acquired or co-produced films, music rights typically are included. Film music rights are often marketed and monetized separate from the underlying film, both before and after the release of the related films. Our deep library of music tracks and videos encourages engagement and promotes stickiness on our Eros Now platform, a key advantage we have over our competitors. The engagement is fuelled also by the social aspects of music – listening, sharing, creating playlists, etc – are all part of our Eros Now ecosystem. Our music content also represents significant value in the form of intellectual property rights, the value of which is set to grow over time.
In addition, we act as a music publisher for third party owned music rights within India. Through our internal resources and network of licensees, we are able to provide our consumers with music content directly, through third party platforms or through licensing deals. The content is primarily taken from our film content and the revenues are derived from mobile rights, MP3 tracks, sold via third party platforms such as iTunes and mobile operator platforms as well as streaming services such as Spotify, Saavn and YouTube digital streaming, physical CDs and publishing / master rights licensing. We also exploit the music publishing and master rights we own, which involves directly licensing songs to radio and television channels in India, synchronizing of music content to film, television and advertisers globally, as well as receiving royalties from public performance of these songs when they are played at public events. Ancillary revenues from public performances in India are collected and paid over to us through Novex, which monitors, collects and distributes royalties to its members.
KEY COMPETITIVE STRENGTHS